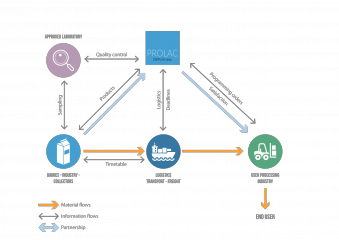 OUR CORE BUSINESS
Exporter of dairy products since 1995
A Soufflet Group subsidiary, we have been exporting a diversified range of dairy products, mainly towards the continents of Africa and Asia, for twenty years.
We use stringent criteria to select the most modern dairies in Europe, Asia and the Americas, from which we export quality products tailored to meet the demands of your market.
Our dynamic and highly responsive France-based team is underpinned by the Soufflet Group's knowledge and its logistics assets outside France, and by the local sales offices that we also share with the Soufflet Group.